Welcome to
Hedgehogs Class!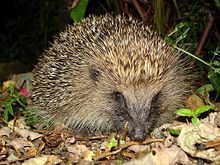 We extend a warm welcome to our new foundation stage children and are pleased that the Y1s are showing them what we do.
We have 21 happy little hedgehogs in our class. We have 12 children who are in Year 1 and 9 children who are in the Foundation Stage . Our class teachers are Mrs Billett, who teaches us on a Monday, Tuesday and Wednesday and Mrs Stradling, who teaches us on Thursday and Friday.
Mrs Henderson, Mrs Bainbridge and Miss Clarke are our nursery nurses.
And don't forget Henrietta, our class toy Hedgehog!
Important Information
(days and times can change depending on the activities being carried out that week)
PE Days:
Tuesday & Wednesday + at other times in our indoor and outdoor classroom.
PE Kits to be left in school at all times + wellies if possible.
Book change:
Year 1= Monday and Thursday, FS = Tuesday and Friday.
Henrietta:
Henrietta and her diary travels home each Friday with one lucky child. Children/parents are invited to write/draw/glue photographs in Henrietta's diary. Each child then reports back the following week on their adventures.
Our Autumn term 1 topic is:
On The Move
Literacy

In Literacy lessons, we'll be reading lots of exciting books such as 'Mrs Armitage On Wheels,' and 'Mr Gumpy's Motor Car.' Some of us will be learning our sounds and beginning to write short words and phrases and some of us will be writing sentences to describe the characters and the events in the stories.
Maths

In maths, we will be learning to count, recognise numbers and place them in order. Some of us will be learning to add and subtract small numbers and to know what 'one more than' and 'one less than' a small number is. Children will take part in various number problems, including doubling, halving and sharing.


Topic: On The Move
We will look at different ways we can travel. In History we will look at how cars and bikes have changed over time
Science-Animals, including humans.

In science, we'll be thinking about how people change over time. We'll be thinking about our similarities and differences.


RE-Special Books
We'll be thinking about eh importance of special books for Jews and Christians.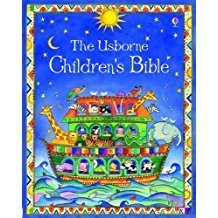 PSHCE-New Beginnings.

We'll be getting to know the new children in Hedgehogs class and learning how to work as part of a new group. We'll be taking it in turns to listen to each others news and working on how to make our classroom a good place to learn. We'll be thinking about the things we can do in our classroom and we'll be learning to adhere to our three class rules: be kind, be gentle and try your best.
Key skills of speaking and listening are developed through the sharing of news, role play and story telling.
Phonics and handwriting are taught regularly in small groups.
Reading and writing is encouraged through drama, art, music and dance.
Children are taught to read and write numbers, learn key facts such as number bonds to 10 and counting in 1s,10s and 5s.
Children then apply this knowledge in games, problem solving and real life situations such as our role play café.
All children are encouraged to be independent learners, choosing resources themselves, working as a team, and evaluating their own work through our traffic light system.
Celebrating Success
Each day a child is randomly chosen as 'star of the day' and is given special jobs and extra responsibilities.
Each child can earn gold tokens for excellent work. Once the children have accumulated 25 tokens, this will be celebrated in Fridays Golden Worship assembly. Parents will receive a text if their child is due to receive a certificate in assembly.
Coloured house team tokens are awarded for excellent behaviour and manners.
The 'Good Friend Award' is voted for by the children each week.
Useful Links
www.purplemash.com
http://www.bbc.co.uk/schools/ks1bitesize/numeracy/ - BBC Bitesize numeracy games.
http://www.bbc.co.uk/schools/games/ - BBC educational games for different subject areas.
www.oxfordowl.co.uk-This has a great selection of books that the children can read or they can select the audio option and simply listen to the stories.
www.activelearnprimary.co.uk fun phonics games and more books to read.